The Problem: Rotting Window Frames and Foggy Glass
A homeowner in Overland Park, KS recently contacted us to provide a Free Estimate for a window replacement project in his Southern Johnson County home. His aluminum clad wood casement and picture windows were showing signs of rotted wood, leaking water, and fogged glass units. Despite having performed the proper routine maintenance on these windows throughout the years, they were due for replacement.
This homeowner had already had a few windows replaced on the front of his home by one of our competitors, however was not entirely pleased with the outcome of that project. Like most window replacement companies, this contractor had used a 'pocket' or 'insert' method of installation for these casement windows, resulting in a loss of visible glass space and lack of proper insulation around the windows. The pocket installation method is perfectly acceptable for some applications, and we use it often – namely for replacing double-hung windows – however is generally not the best solution for replacing casement windows.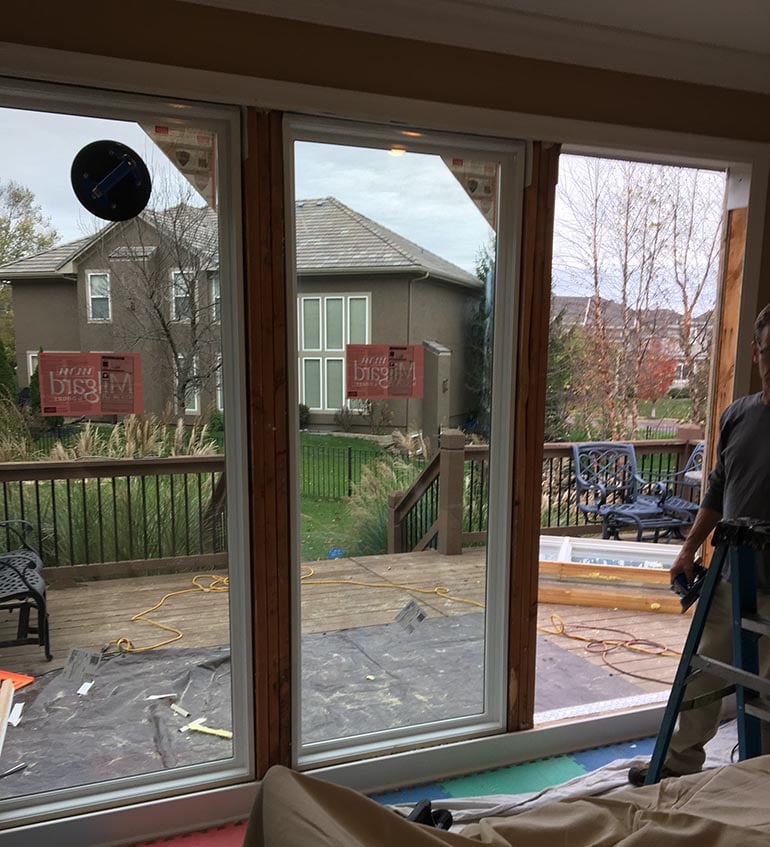 The Solution: Fiberglass Windows Built to Last
Windura installed premium fiberglass picture windows in this home to provide a lifetime of good performance for this homeowner. Due to the large sized windows we often see in Overland Park, Leawood, and other areas of Johnson County, the strength of fiberglass is often the best option. In addition to strong fiberglass window frames that will never rot, these windows feature highly efficient glass with triple layer Low-E coatings and argon gas between the panes to help keep the sun's heat out during the summer and cold air out during the winter.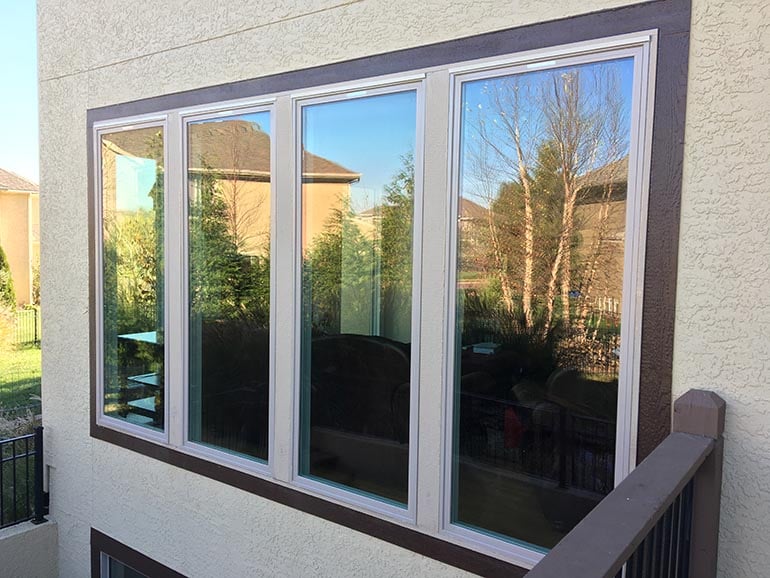 In the rear of the home, the homeowner chose to eliminate his upper transom units from his picture windows, and we installed full-height floor to ceiling picture windows that really opened up the view. Please contact us today for a Free Estimate for replacement windows, patio doors, and entry doors!