The Problem: Rotting Wood Casement Windows
A homeowner in Lenexa, KS recently contacted Windura for a free quote for replacement windows to replace his aging and rotting wood windows. The vast majority of homeowners we work with choose to replace their existing windows with the same style – replace double-hung windows with new double-hungs and replace casement windows with casements.
Most of the neighborhoods we see throughout Johnson County and the greater Kansas City area generally have a fairly consistent window "type" due to them being built around the same time and often by the same builder. This particular neighborhood in Lenexa, however, is fairly unique in that about half of the homes were built with casement windows, and the other half were built with double-hung windows. In addition to this homeowner needing to replace windows due to rotting wood, fogged glass, and energy loss, he also wanted to change the look and feel of the outside of his home by converting his casement windows to the more traditional double-hung look.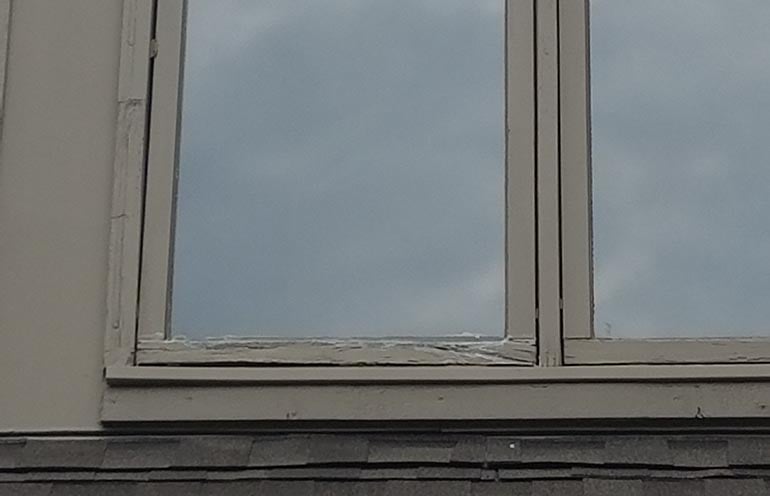 The Solution: Trouble-Free Vinyl Windows for a Brand New Look
For reasonably-priced vinyl windows with great features and a great warranty, we look to ProVia. We replaced these troublesome wood casement windows with brand new double-hung windows from ProVia's Aspect line of replacement windows with a beige color inside and out, Energy Star Certified glass package, and grids between the glass for the front windows to complete the new look.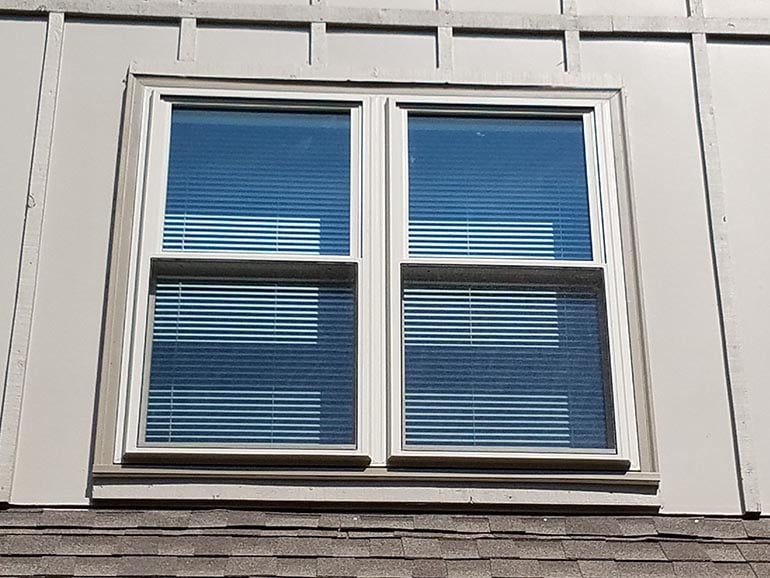 In addition to the more traditional 'colonial' style of this homeowner's new windows, there are other benefits. Double-hung windows are generally a bit more affordable than similarly sized casement windows. The ability to tilt in the sashes of double-hung windows for easy cleaning is a major benefit for homeowners with second story windows.
Windura's complete rough-opening installation method is fairly unique in our industry. Most of our competitors would use a 'pocket' insert installation in this homeowner's scenario, however that would result in a major loss of glass space and overall window size. By completely removing the old windows (instead of just the sashes), we were able to fully insulate around the window and build the replacement windows to their full original dimensions – a huge plus.
If you're looking for some window inspiration, take a look at the project photos – the new windows in this Lenexa home are stunning!
For a new look in your own home, give us a call today to schedule a free quote. (913) 362-3872