We recently completed a window and patio door replacement project in Lake Quivira, KS. It was one of our more logistically challenging projects, in fact, but it came together beautifully! This earth-sheltered home is one of the coolest we've ever had the opportunity to work on, and the homeowners were extremely gracious and loved to share details about the home and all the work they've put into it over the years.
Lake Quivira is a small, gated community in the Kansas City metro area, and is home to lots of unique architecture. Windows and doors are the highlights of many of these homes due to the views they provide of the lake. We were called to this particular home to provide a free estimate for replacing worn out aluminum-clad sliding patio doors, picture windows, and sliding windows.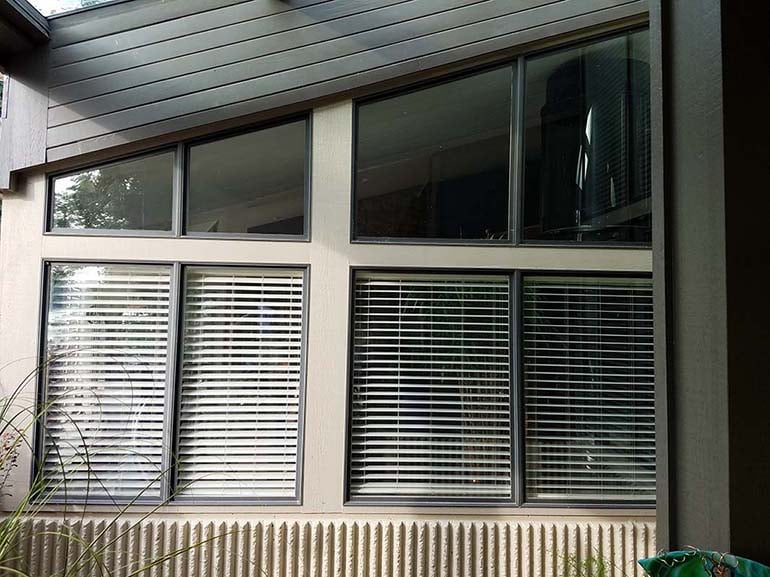 The original windows featured a bronze exterior finish, and we wanted to match that color as best we could. Beechworth's 'Tudor Bronze' exterior color was a perfect fit, and their new windows and patio doors look just right. The wood interiors of the windows were all pre-finished with a custom interior paint to match the homeowner's existing paint scheme, and they came out great!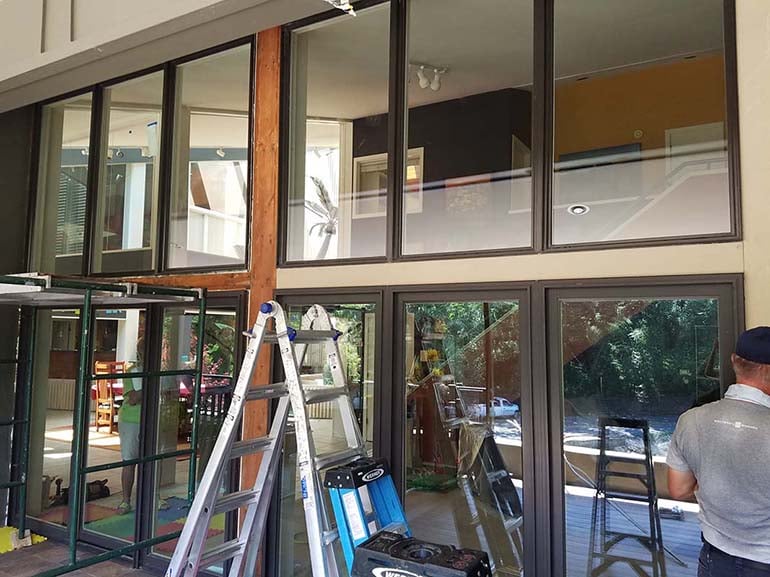 The newly installed windows and sliding patio doors feature high-efficiency Low-E glass filled with Argon gas for added thermal efficiency, and will help keep this earth contact home running as efficiently as possible for decades to come. The strong fiberglass window frames will be far more durable than the thin aluminum cladding of the previous windows, and of course they come with a great warranty too!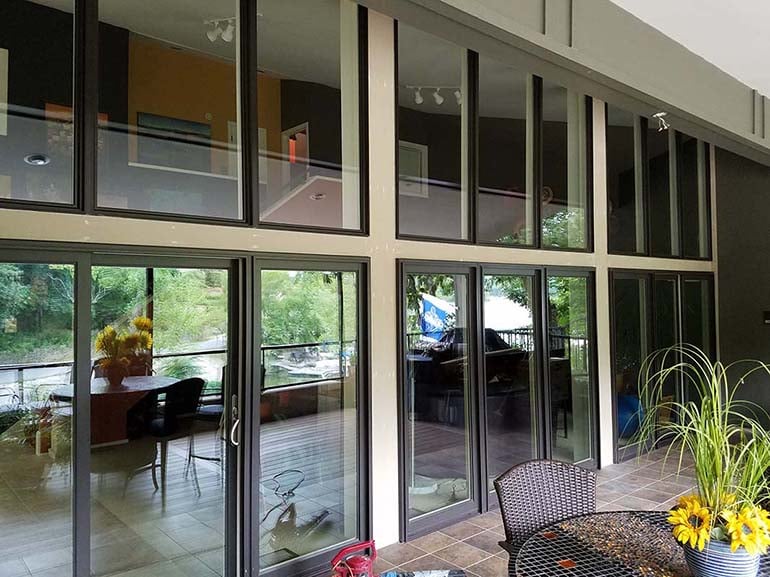 Our team of seasoned installers really made this unique project look effortless with daily cleaning of the job site and prompt responses to the homeowners' questions throughout the installation process. We take great pride in each and every home we touch, and love what we do and the people we work with.
Please contact us today to schedule a free, no-hassle quote.