Windura is on Pinterest!
We're excited to announce that our new Pinterest page is officially up and running and ready for some new pins! We have a variety of pinboards featuring window and siding projects, and we'll be adding even more categories in the days and weeks ahead.
Look for our Pinterest profile page – We hope you'll find some home improvement inspiration.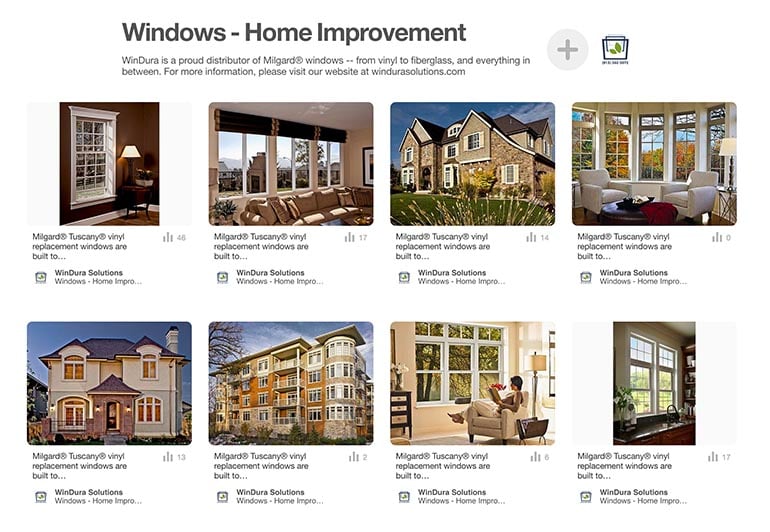 Please follow us, and we'll gladly follow back – happy pinning!
– The Windura Team