THE PROBLEM: Leaking, Drafty Old Windows
We were recently contacted by a homeowner to replace some tired old aluminum-clad wood windows on an otherwise stunning brick home near the border of Overland Park, KS and Leawood, KS in Johnson County. It was immediately apparent that this home had been meticulously cared for, however the existing windows were in dire need of an upgrade.
Several windows throughout the home showed signs of wear and diminished performance. The double-pane glass units had moisture trapped between the panes (known as glass seal failure), and the fogged glass had become somewhat of an eyesore for the homeowners. In addition, several windows were leaking water into the home and needed to be addressed to prevent future potential damage.
The Perfect Replacement Solution:
Windura replaced these windows with fiberglass windows that will provide a lifetime of carefree performance. Milgard's Ultra Brand fiberglass windows feature frames that are far stronger than vinyl windows. This is especially important in Overland Park and Leawood, KS homes that feature larger windows than other parts of the Kansas City area.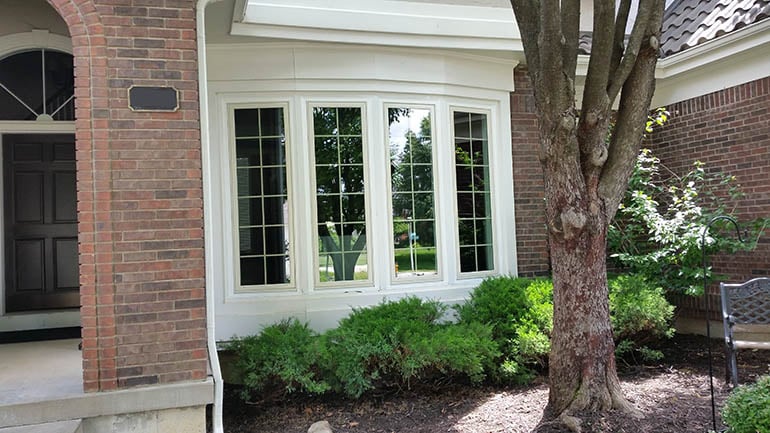 These fiberglass windows feature a Full Lifetime Product Warranty, so our customers will always be taken care of by the manufacturer if ever needed. The windows feature highly efficient Low-E glass with Argon gas between the panes for added energy efficiency. In addition to great windows, we provide an expert installation from our own in-house employees. The best windows in the world simply will not perform well if not installed just right. We use only the best insulation, sealant, caulking, and other materials to ensure your home is properly protected. Notice the canvas covering the homeowners' dining room table in the picture? We always strive to treat your home as if it were our own!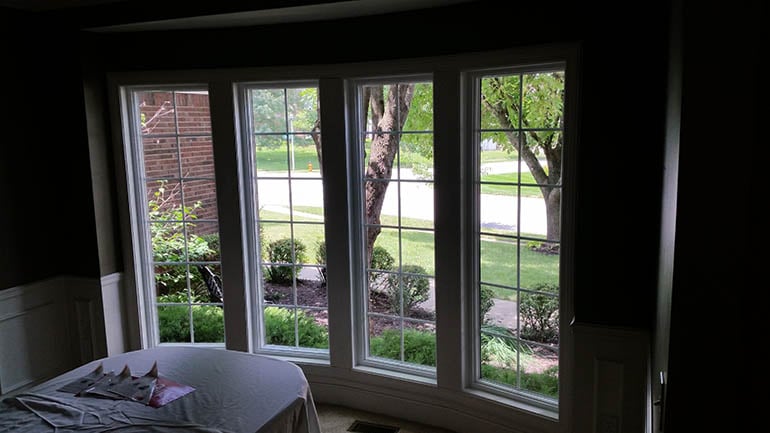 Contact us today to schedule a no-hassle quote!