Windura was recently contacted by a homeowner in Overland Park, KS to give a
Free Estimate
for new windows, doors, and siding. The homeowners shared with us several of their top priorities for the project, which included new windows to replace their deteriorating and rotting windows, new exterior siding to provide long-lasting protection for their home, and a striking new front door that would make a grand entrance to their stunning home.
In addition to the many physical benefits of replacement windows, siding, and new entry doors, the homeowners also wanted a drastic change to the appearance of their home's exterior. Like many homes in Overland Park and Leawood, this home had a great floor plan and beautiful interior, however the home's exterior needed a bit of an update. "Johnson County Beige" is a term we've heard quite often from our current and past customers! Our homeowners came into the Windura showroom to discuss various design options for all aspects of the project, and it was time well spent!
As with any complete exterior makeover, generally the best place to start is with window replacement. From Windura's wide menu of window brands and styles, our homeowners selected Beechworth Windows for their home. Beechworth Windows are built with full fiberglass frames, which are incredibly strong and withstand Kansas City's seasonal temperature swings with ease. While the exterior of the windows is full fiberglass for strength and weatherability, the interior of the windows is full wood, which can come stained or painted to perfectly match the home's interior. Our homeowners selected a gorgeous 'Onyx Black' finish for the exterior of the windows, and all windows were pre-finished white on the interior.
When it came time to weigh the costs involved with replacing rotted wood and rotted siding around the home, and then painting the entire exterior, our homeowners decided instead to install JamesHardie Fiber Cement Siding around the sides and back of the home. Converting the home's siding to Hardie Lap, pre-finished in 'Arctic White' really made the new black windows really stand out, and will offer decades of protection and beauty.
The centerpiece to this project was the home's grand entrance: a new front entry door. The home was built with a standard door and side-lites, along with a large arched transom above the door. Windura installed a breathtaking new ProVia Signet Brand Fiberglass French Door and new Beechworth Arched Picture Window above the door. In addition to changing the configuration of the door from a single door with side-lites to a double door, we also increased the height of the new doors to a full eight feet! This ended up being one of our favorite doors we've ever installed. It's a beautiful focal point for the home's new exterior look.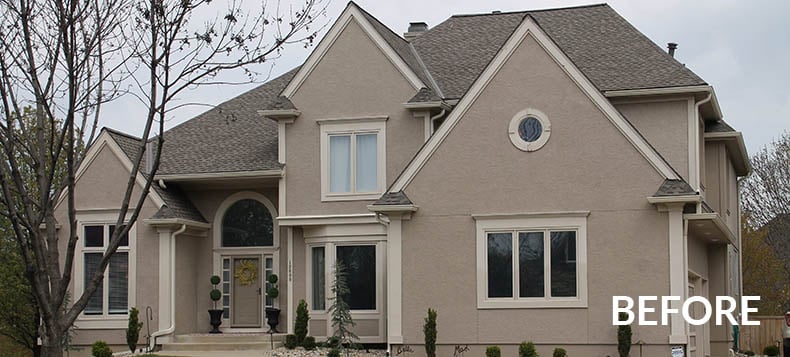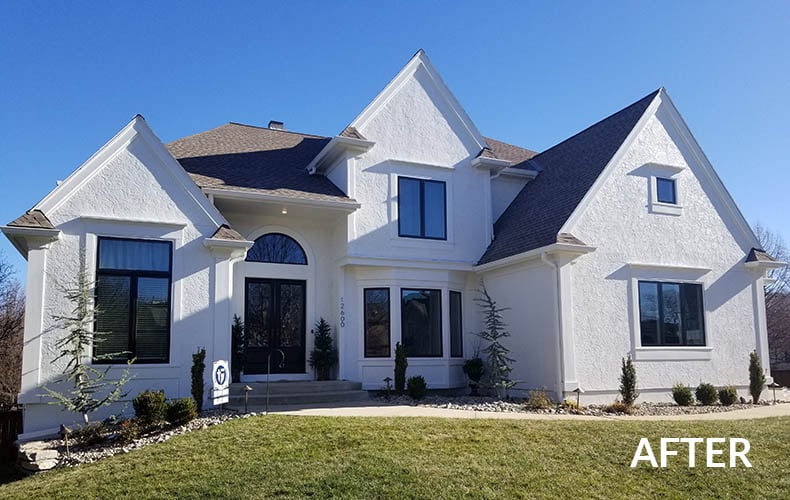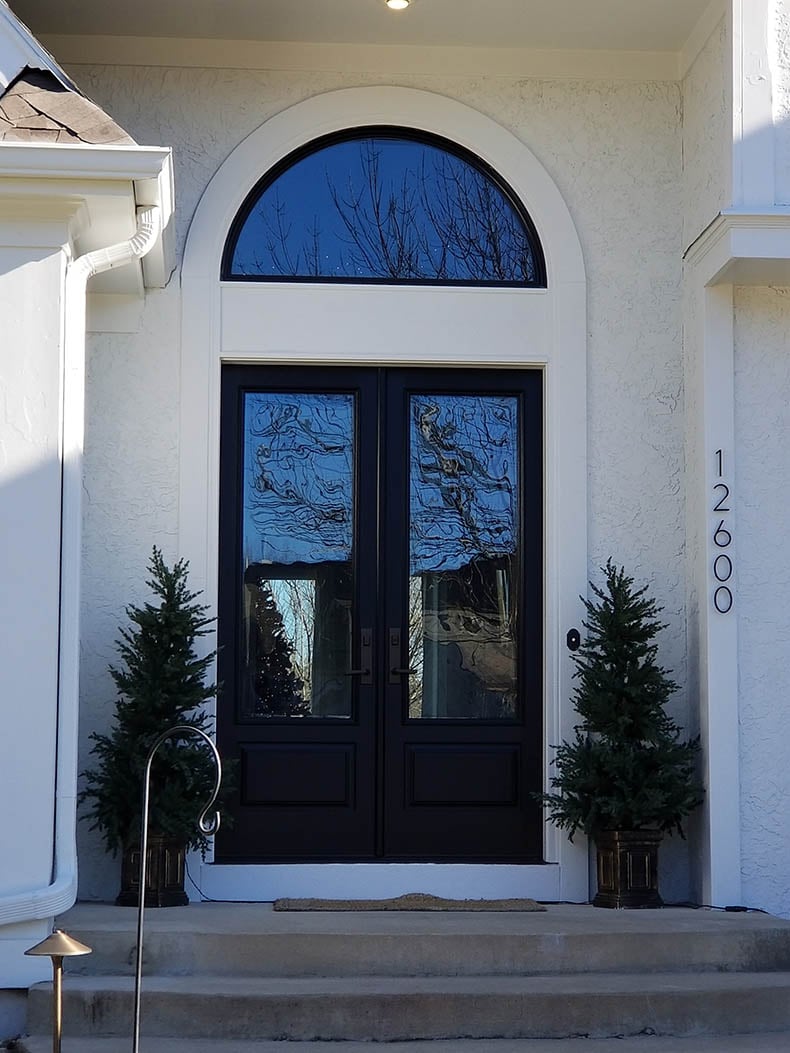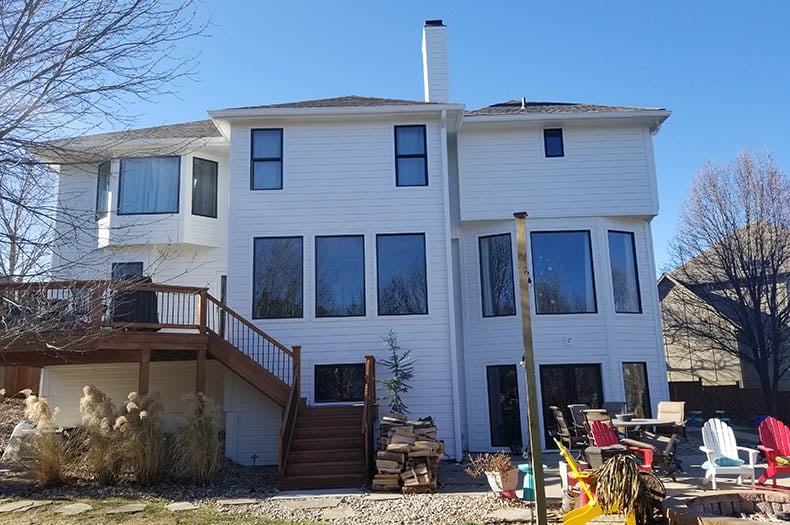 When you're ready to transform the style and performance of your home's exterior, please contact us for a Free Estimate. We're always happy to help with all of your replacement window, entry door, patio door, or siding project needs.